Runs Deep Traditional Waist Beads
All Tie Waist Beads
Description: Runs Deep. You have your mother's arms or maybe your grandmother's hips. We often curse the parts of ourselves that we've inherited from those we love most. So as you are working toward the next best version of yourself, remember to have some compassion for your body. We are made, literally, of our ancestors' flesh and blood and also carry their experiences, memories, joys and traumas.
Materials: Uncoated cotton thread, 4mm glass crystal rondelle beads, glass seed beads
Size: Fits up to 50 inches. Instructions to tie below.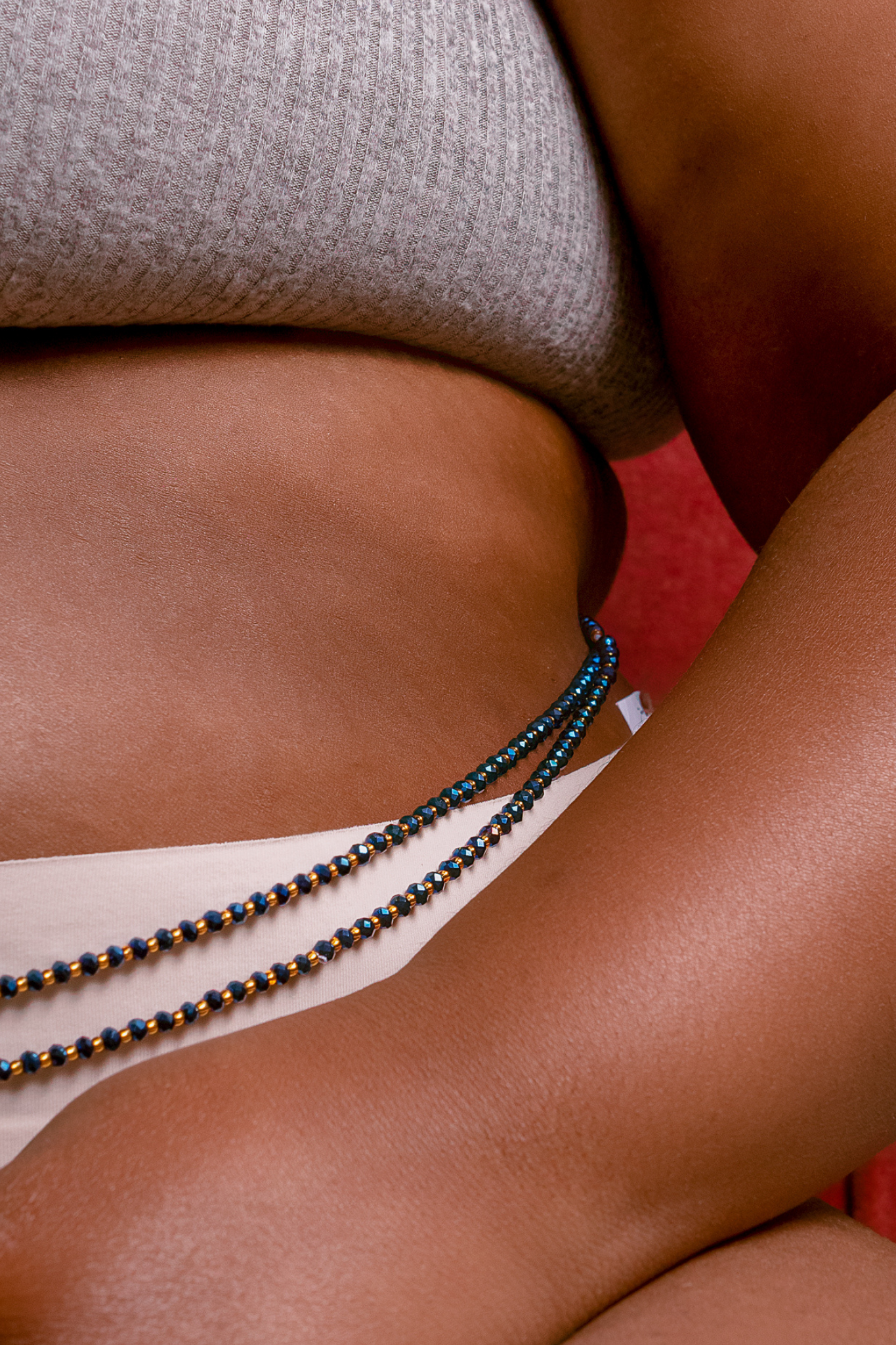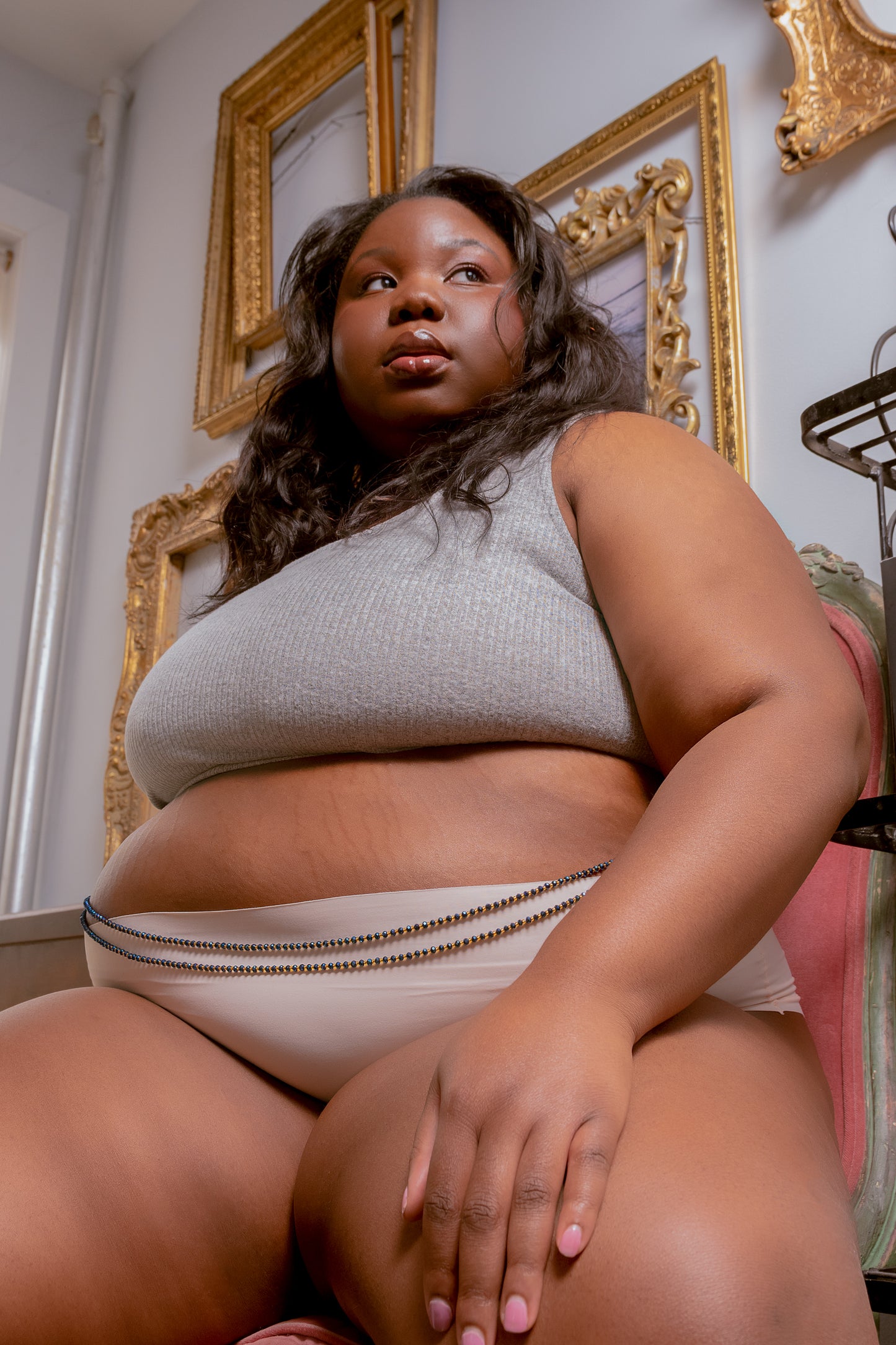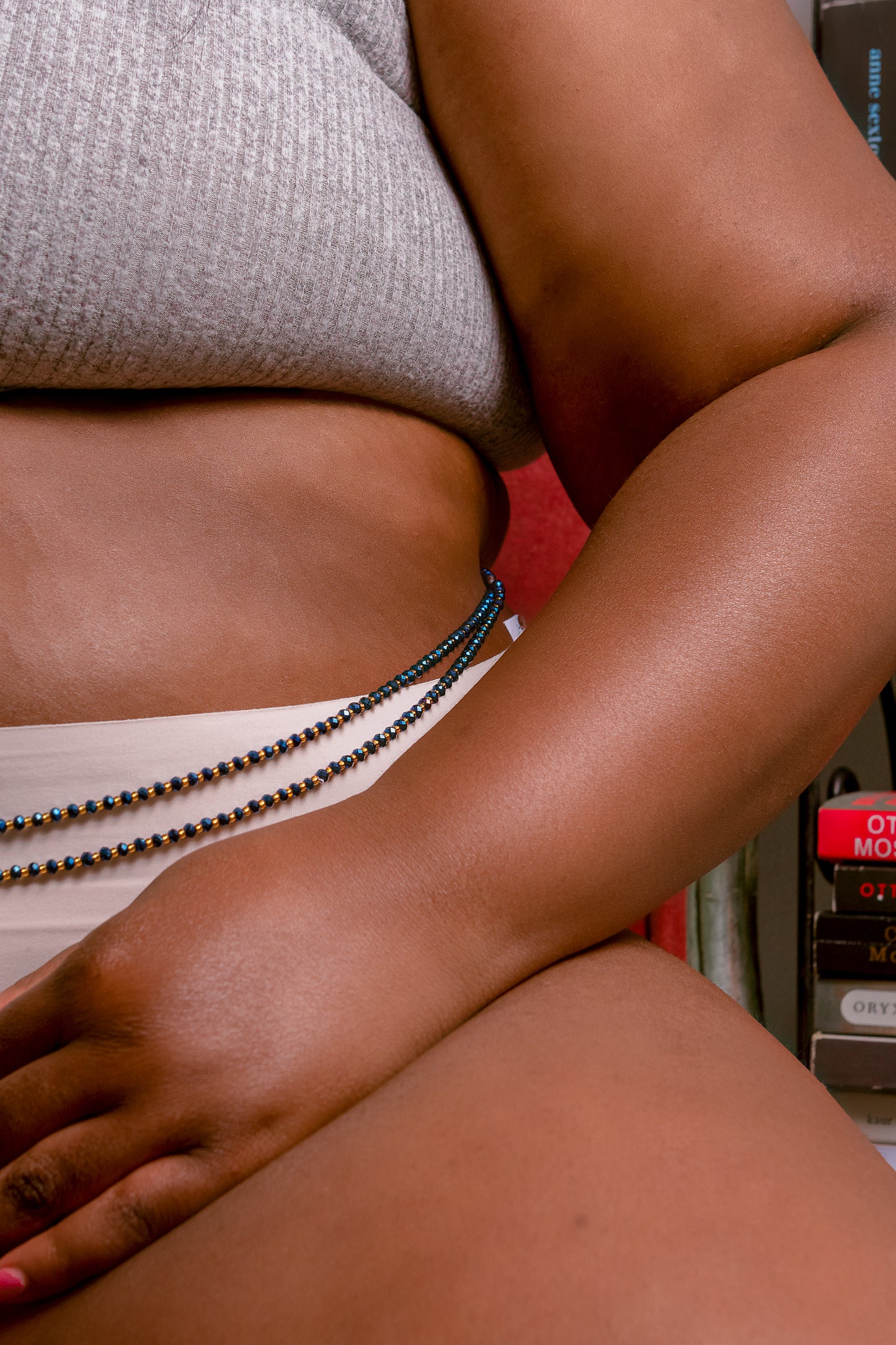 Runs Deep Traditional Waist Beads
Built For The Journey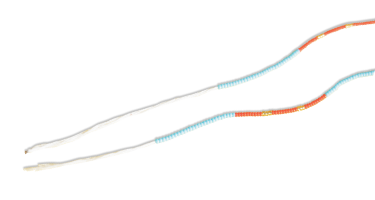 All of our waist beads are strung with 6-8 strands of uncoated cotton thread for durability and longevity.
Share a new tradition
with your circle
Gift matching strands to a bride and her bridesmaids to commemorate her big day
Get a set for yourself and your workout partner to track your progress on a fitness journey
Give matching strands to a mom and newborn baby for protection and well wishes
Gift a special set to a girl after her first period to celebrate her journey into womanhood
Get a strand for yourself or anyone you know starting a new journey or phase of life—grieving a loss, moving to a new place, starting or ending a relationship, etc.
Use your waist beads as a physical reminder of a goal or intention you want to manifest
Wear a matching set with a family member or friend as a symbol of connection (like a friendship bracelet, but around your waist)
The perfect gift for birthdays and holidays— they make great stocking stuffers :)
Our Promise to you
Tying on your first waist beads can be tricky. That's why we offer a free replacement for any strand that's tied incorrectly or breaks or within the first 7 days. Just send it back and we'll send you a new one. We like to call it… oops insurance.