Our Story
"I just want to create a safe space for women to explore, engage and connect with their bodies and their culture."
Fitbeads grew out of a conversation about bodies and culture across the African diaspora and my own experience of trying to find where I fit into that conversation. I've always been interested in bridging the gap between continental Africans and those of us whose ancestors were taken away in the Maafa. I was first introduced to waist beads in undergrad while studying abroad in Ghana and after seeing my body change over the years (through childbirth, etc.) I saw an obvious connection between body acceptance and the history of waist beads. They have always been used to celebrate the most important changes in a woman's body and life: birth, puberty, marriage, childbirth, and even death.
Fitbeads is continuing the traditions of our mothers by reminding women to honor their bodies and their journeys as sacred and unique; whether that's a fitness journey, a self- love journey or a journey back to your roots.


Meet the Founder
Brie Penermon is a connector, conversation starter, and student of culture living in Dallas, TX. She's passionate about connecting Africa and its diaspora through candid conversation and storytelling.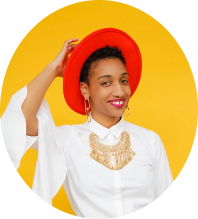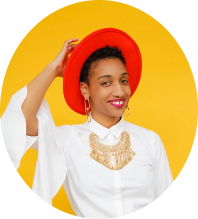 BLACK + WOMAN OWNED 🧚🏾

BLACK + WOMAN OWNED 🦋

BLACK + WOMAN OWNED 💫

BLACK + WOMAN OWNED 🧚🏾

BLACK + WOMAN OWNED 🦋

BLACK + WOMAN OWNED 🧚🏾

BLACK + WOMAN OWNED 💫

BLACK + WOMAN OWNED 🦋

BLACK + WOMAN OWNED 🧚🏾

BLACK + WOMAN OWNED 💫
We Support Local Artisans
All of our waist beads are ethically and sustainably hand- made in Ghana, by local jewelry artisans. We believe in trade, not aid. Our goal is to create jobs and meaningfully contribute to the growing number of goods manufactured and exported from Africa every year.

Black-Owned & Proud
We are a proudly black and women-owned business spreading appreciation and awareness of the practice of waist beads. Our take on cultural appropriation is that anyone (White, Black or otherwise) who takes up the practices or implements of another culture should at least take the time to learn something about that culture and most importantly credit them for their historical contribution. Check out our FAQs below to learn more about waist beads.
Frequently Asked Questions
WHAT ARE WAIST BEADS?

Waist beads are a traditional body jewelry worn all over Africa. It is believed the oldest evidence of waist bead wearing is in ancient Kemet, known today as Egypt, where the women wore several layers of waist beads called girdles. Today, they can be found in different cultures across West, East, South, Central and even North Africa.
WHAT DO THEY MEAN / WHAT ARE THEY USED FOR?

Waist beads have acquired many uses and meanings over time. In some cultures, they are worn to track the physical growth of newborns, to shape the waist of young girls, or as a form of lingerie for women. They symbolize feminine beauty, sensuality, and spiritual protection. For many women today, they can also symbolize the beginning of a wellness, self-love, or body acceptance journey.
HOW ARE THEY WORN?

In many cultures it is a taboo to show your waist beads or wear them publicly. Most often, they are worn underneath clothing as a secret to only be shared with a spouse or lover. In other cultures, they are intentionally shown to denote status or maturity. In most cases waist beads are worn low on the hips or some where between the navel and hips, but today many women opt to wear them at their natural waist to accent a midriff or to better gauge bodily changes.
HOW DO I TIE MY WAIST BEADS?

Traditionally waist beads are worn along the hips semi-permanently, which means they are worn while bathing, sleeping, swimming, etc. until they break or they are cut off. To tie them on, you simply place them around your waist, decide where you want them to sit, remove the excess beads and tie 3-4 knots. Once you are sure the beads are secure, cut off the excess string and beads. Be sure not to tie them too tight or else they will break! Leave enough room for sitting, bending and bloating.


HOW DO I TRACK BODILY CHANGES WITH WAIST BEADS?

For some people, staying aware of bodily fluctuations keeps them in tune with their bodies. Waist beads can help you visualize and note changes in your body overtime, for example, during pregnancy/post-partum, your monthly cycle, or a wellness journey. As your waist line grows your waist beads will roll up your waist and feel tighter and as your waist decreases they will get looser and slip down toward your hips.
HOW DO I TAKE THEM OFF & HOW LONG DO THEY LAST?

Traditional tie waist beads are semi-permanent and can be worn while bathing, swimming, sleeping, etc. You can wear them until they break on their own or if you want/need to remove them, just cut them off.

Everyone who has worn waist beads knows there is a moment when they will eventually pop due to stress and wear, but with proper fit and care they can last many years. Our waist beads are made with the best materials to ensure long wear. Make sure they are not too tight, so that they do not break when you bend or sit (or after you eat too much). I personally have worn the same set of waist beads for up to 5 years without taking them off.
ARE THEY ADJUSTABLE?

Tie waist beads can be cut and re-tied to fit if you lose a substantial amount of weight. Just be sure there is enough string to make 3-4 knots.
HOW MANY CAN I WEAR?

You can wear as few or as many waist beads as you feel comfortable in. In some cultures, like the Akan in Ghana, it is a taboo to wear a certain numbers of strands, for example, wearing only 2. In general most people wear 1-3 strands.
JIGIDA

IBÈBÉ

MGBAJI

SHANGA ZA KIUNO

BIN BIN

DJELIDJELI

MIKANDA

LAGIDIGBA

JIGIDA

IBÈBÉ

MGBAJI

JIGIDA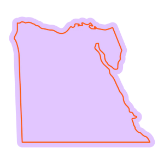 Kemet
Kemet
Waist beads can be seen worn by dancers depicted on the walls of ancient Kemet (now called Egypt).

These layers of beads called girdles were used to denote a woman's status in society.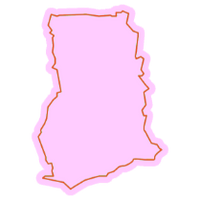 Ghana
Ghana
In some parts of Ghana, a single white strand of waist beads is gifted to a baby girl during her naming ceremony for spiritual protection.

Strands can be gifted to young women during various rites of passage (puberty, marriage, motherhood).

They are also believed to keep the waist small and promote curves as she develops.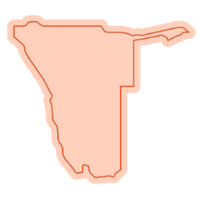 Namibia
Namibia
Namibian Oshiwambo women add gems and crystal to their waist beads to evoke healing properties.

Waist beads are also worn for protection as they encircle the body and close off circuits of energy.
Nigeria
Nigeria
The Yoruba women of Nigeria use waist beads as a sensual adornment to seduce their mates.

They are also believed to be a form of birth control when laced with specific charms.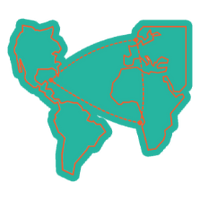 DIASPORA
The Diaspora
African exploration, trade, migration and the transatlantic slave trade has spread waist beads and their various traditions throughout the Americas and the Caribbean.

We hope to encourage more women to research their history and even create new traditions to pass down to their daughters.
If you would like to see your culture represented here, please share with us!
SHARE YOUR STORY