Blessed Endings Traditional Waist Beads
All Tie Waist Beads
Description: Every ending is a blessing when you realize it is making room for something new.
Materials: Uncoated cotton thread, glass crystal beads, glass seed beads
Sizing: Fits up to 50 in. Tying instructions below.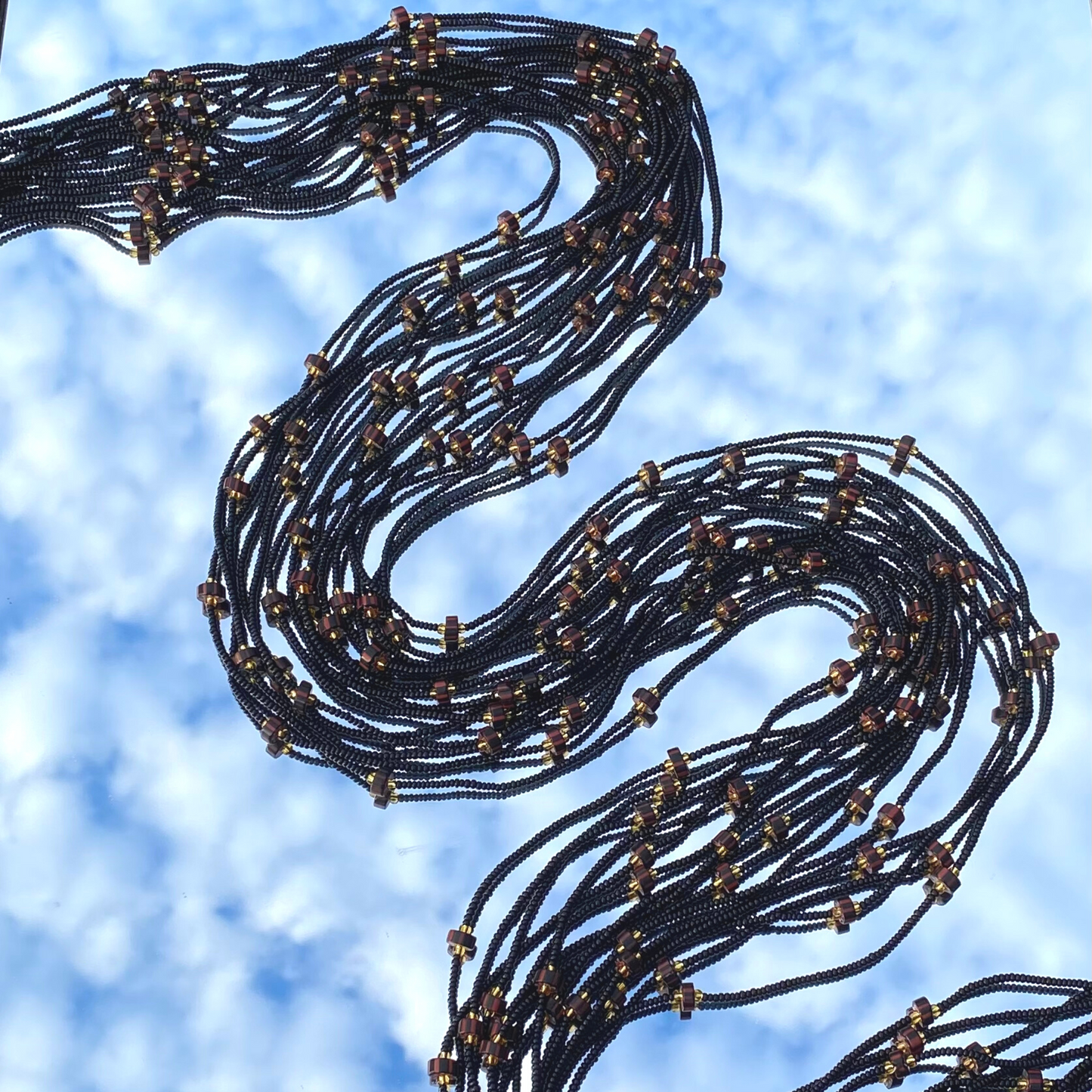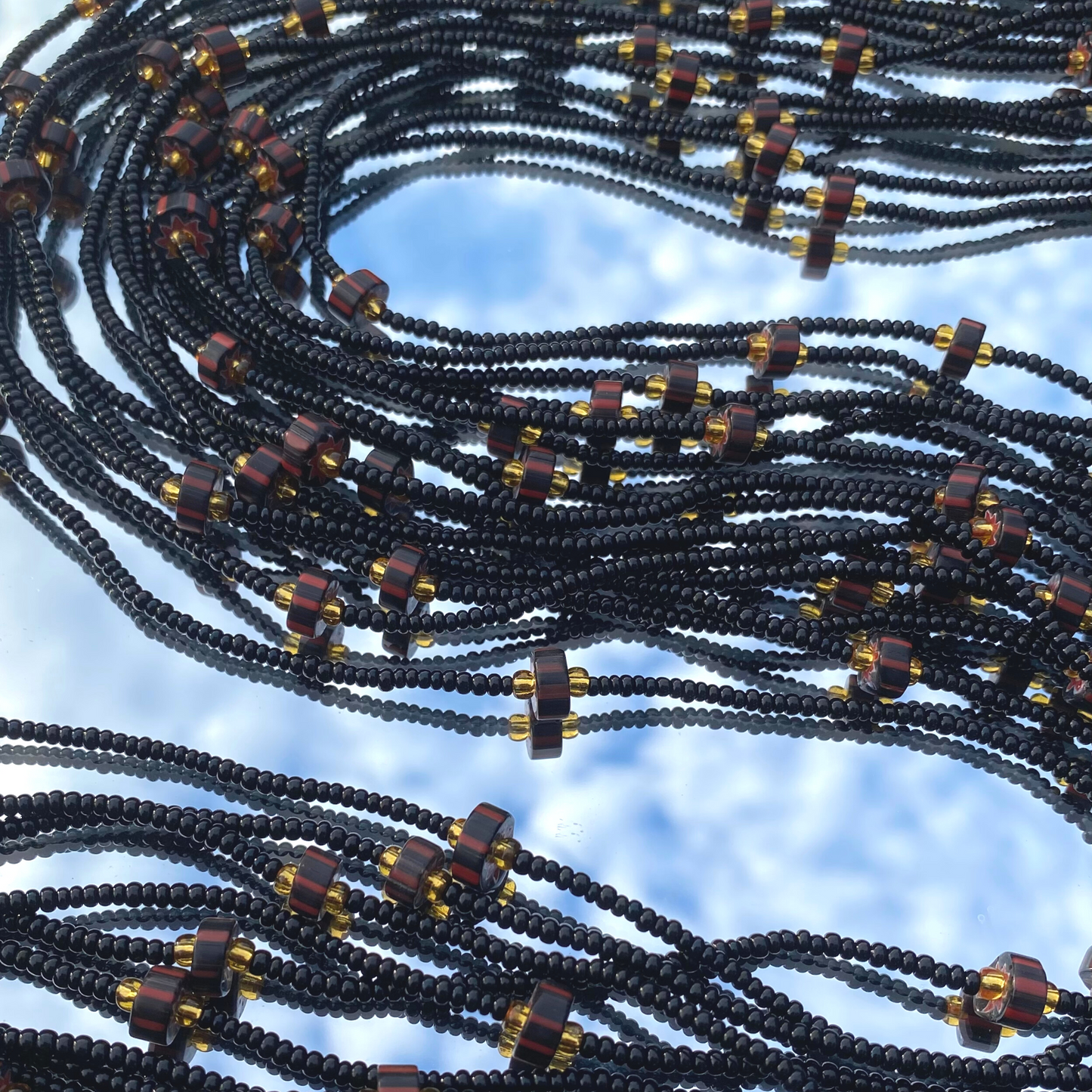 Blessed Endings Traditional Waist Beads
Built For The Journey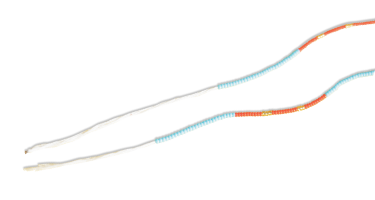 All of our waist beads are strung with 6-8 strands of uncoated cotton thread for durability and longevity.
Share a new tradition
with your circle
Gift matching strands to a bride and her bridesmaids to commemorate her big day
Get a set for yourself and your workout partner to track your progress on a fitness journey
Give matching strands to a mom and newborn baby for protection and well wishes
Gift a special set to a girl after her first period to celebrate her journey into womanhood
Get a strand for yourself or anyone you know starting a new journey or phase of life—grieving a loss, moving to a new place, starting or ending a relationship, etc.
Use your waist beads as a physical reminder of a goal or intention you want to manifest
Wear a matching set with a family member or friend as a symbol of connection (like a friendship bracelet, but around your waist)
The perfect gift for birthdays and holidays— they make great stocking stuffers :)
Our Promise to you
Tying on your first waist beads can be tricky. That's why we offer a free replacement for any strand that's tied incorrectly or breaks or within the first 7 days. Just send it back and we'll send you a new one. We like to call it… oops insurance.